West End Community House (WECH) actively contributes to building stronger, connected communities within West End and surrounding suburbs (the Kurilpa Peninsula).
Established in 1983 under the auspice of West End Uniting Church, now part of Community Plus+. WECH also operates the Kurilpa Kiosk at People's Park in bustling Boundary Street.
We are passionate about building community by providing a space for people to meet, use our facilities, create connections, learn new things and access support.
We offer a range of programs to create strong and active communities including:
Information and referral services
Art and craft activities
Drop in services
Computer and printing assistance
Community breakfasts
Social events
We invite you to come and get involved in making West End a stronger and more connected community. Drop-in for a cuppa and find out more.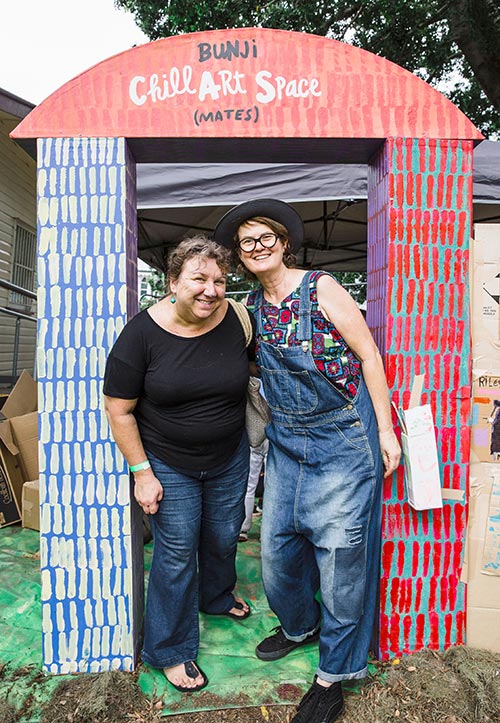 Art Gang facilitator Sue Loveday with West End community member Begonia